CIOE, China International Optodelectronic Expo, is the world's leading optoelectronic exposition, and annually held in Shenzhen, China since 1999. This exhibition covers multiple sectors including information and communications, precision optics, lens & camera module, lasers technology, infrared applications, optoelectronic sensor as well as photonics innovations.

The 21st CIOE was held from 4th to 7th of September, 2019 at Shenzhen Convention and Exhibition Center in Shenzhen, China. Guohui Optoelectronics Technology Co., Ltd. participated in this expo and once again became the eye-catching exhibitor with its self-developed, high-performance InGaAs SWIR sensors and cameras.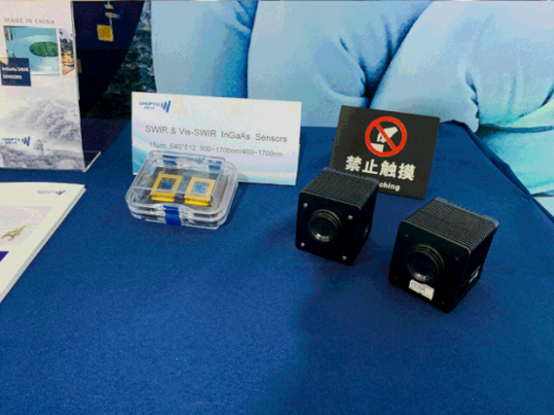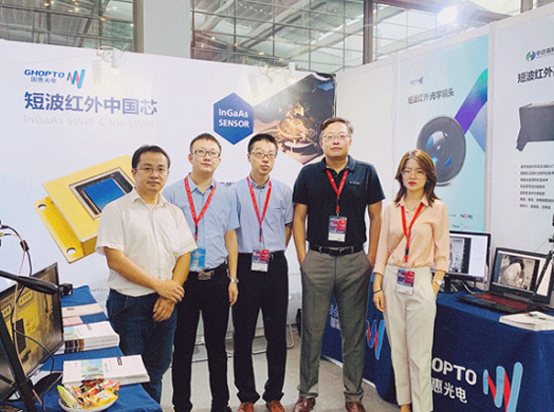 GHOPTO InGaAs short-wave infrared sensor, 640 x 512 | 15 μm, attracted both domestic and overseas attendees to stop to get to know more details about the sensor which is in mass production already.
GHOPTO manufactures and supplies SWIR products operable with spectrum wavelength 0.4 ~ 1.7 μm and 0.9 ~ 1.7 μm, so as to meet the demands of different customers. Also, the short-wave infrared camera showcased at the expo has won recognition by all attendees in terms of the imaging effects. GHOPTO SWIR camera has been widely used in many occasions, such as border and coastal defense surveillance, remote sensing hyperspectral imaging, semiconductor wafer detection, plastic sorting and liquid level detection etc.
GHOPTO's breakthrough and exploration in short-wave infrared technology will never stop. With a dedicated team and continuous efforts, we will keep moving forward, and do our part to expedite the development of short-wave infrared industry of China.