The coronavirus epidemic took place in January from Wuhan, China, and till now, the pandemic has been spread all over the world. The outbreak of COVID-19 significantly affected the daily lives of each of us and badly hit the economy, not only for China, but also for the entire world. Because of COVID-19, many lost their jobs, many even lost their loved ones.
However, thanks to the efforts of health-care workers at the frontline, as well as the home isolation every family did, COVID-19 has been effectively contained in China and the situation is getting better and better. GHOPTO has resumed work in early February, now the operation of the company has returned to normal.
When we are at work, we disinfect our office, we honor social distancing, we wear facial masks, and we do daily body temperature checks. What we do are just for the health and wellbeing of each GHOPTO members.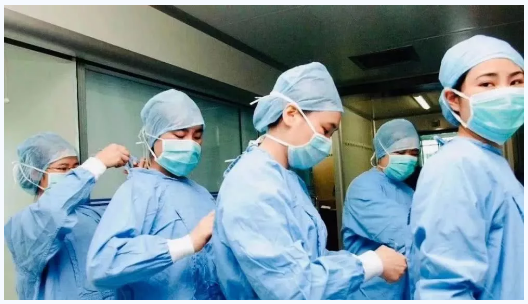 The effort and sacrifice the healthcare workers made will always be remembered. As part of the optoelectric industry, we will do our best to develop more advanced and reliable products as our contribution to the society.
Should you have any inquiries regarding SWIR FPAs or cameras, do not hesitate to let us know.